Yoga & Ayurveda Wellness All-inclusive Retreat - Barcelona
Yoga & Ayurveda Wellness All-inclusive Retreat
Relax & Restore! A retreat for modern mind – Triggering Vata disorders and stressful lifestyle
Join us in a beautiful Villa, 40 minutes away by car from Barcelona, from Friday, September 2nd to Sunday, September 4th 2022.
Myoga Studio and Connie Marin invite you to find inner balance through yoga, Ayurveda workshops, and relaxation in the beautiful Vallès Oriental region, in Sant Feliu de Codines where we will stay from Friday, September 2nd to Sunday, September 4th, in a majestic setting, surrounded by breathtaking views and nature, only 40 minutes by car away from Barcelona. The retreat will be led in Spanish and English.
Ayurveda is the sister science of yoga, a natural healing system that brings the perfect balance between your personality, body, mind, and spirit.
Connie Marin is a certified Ayurveda therapist and will lead various workshops during this weekend to help you understand better the Ayurveda science, find your doshas and discover healthy habits and recipes to integrate easily in your day-to-day. She will give you solutions through Ayurveda for stress relief and female disorders designed for an active lifestyle. We will also immerse in nature and understand its values through a special guest session and a Cacao Ceremony.
In the morning, we will practice Psychotherapeutic Yoga to balance the energy in your body according to your state of mind.  How can we regulate stress and anxiety or low energy level with specific Yoga poses, Pranayamas, meditation, and mindful movements? The yoga part is suitable for all practitioners to increase, awareness, flexibility, and strength in the body and mind. We will also go through the Tantra Yoga Series, as well as, an Asana Clinik session, adding some peaceful sound baths working on emotional cleansing. We will develop consciousness and harmony in our entire being.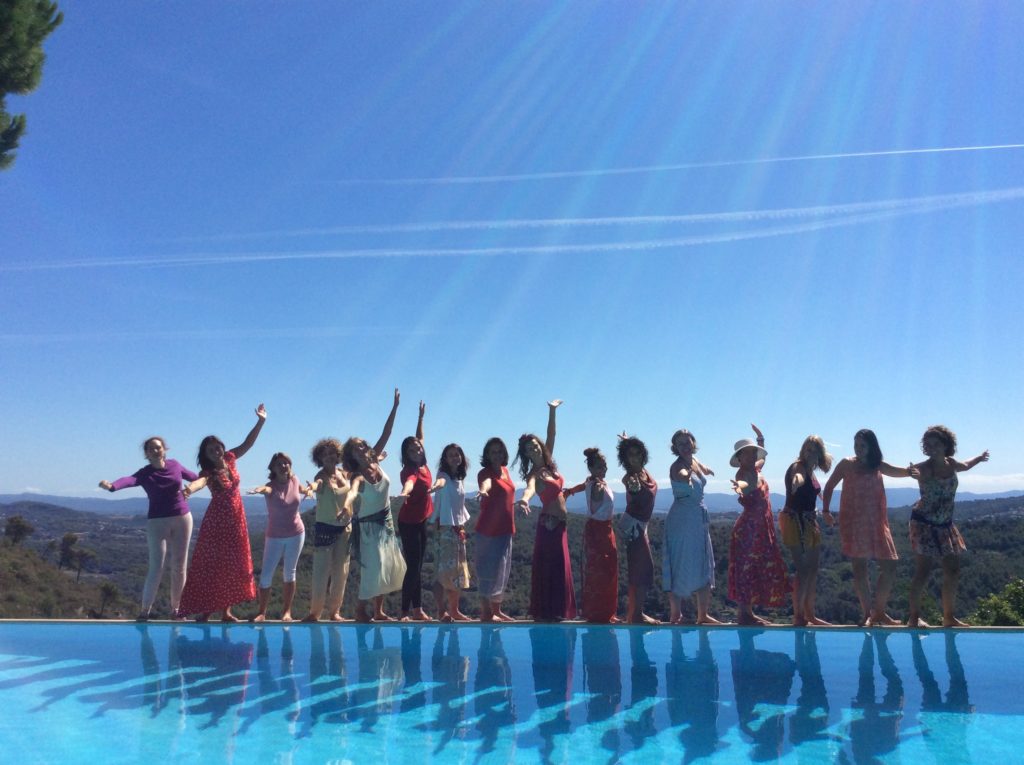 A Retreat To Balance Body-Mind Spirit!
WHERE: Sant Feliu de Codines, Spain, 40 mns away by car from Barcelona
The retreat is located in Sant Feliu de Codines in the beautiful Valles Oriental, very close to Barcelona (35 km). It is the ideal place to recharge your energy with a luxurious nature all around. The place is close to the Monastery of Sant Miquel del Fai that is nourished by its silence, the beauty of its nature, and its unique energy.
Yoga Daily And Schedule
The retreat will start on Friday, September 2nd at 18h (arrival between 15h30 and 17h30)
until Sunday, September 4th, 14h check out.
Friday
15h30-17h30 – arrival, check-in
18h – Opening ceremony, Yoga and Cacao
20h30 – Vegetarian Ayurvedic Dinner
Saturday
8h – Morning tea, pranayama and Psychotherapeutic Yoga
9h30 – Ayurvedic Breakfast
11h – Ayurveda workshop
14h – Ayurvedic Lunch
15h – Free time / or Asanas Clinik
17h30 – Tantra Yoga and Sound bath
19h – Ayurvedic Show Cooking
20h30 – Ayurvedic Dinner
Sunday
8h– Morning tea, pranayama and Psychotherapeutic Yoga
9h30 – Buffet Breakfast
10h – Baño de bosque / Forest bath & Closing ceremony
13h – Lunch
~ 14h – Departure and Check out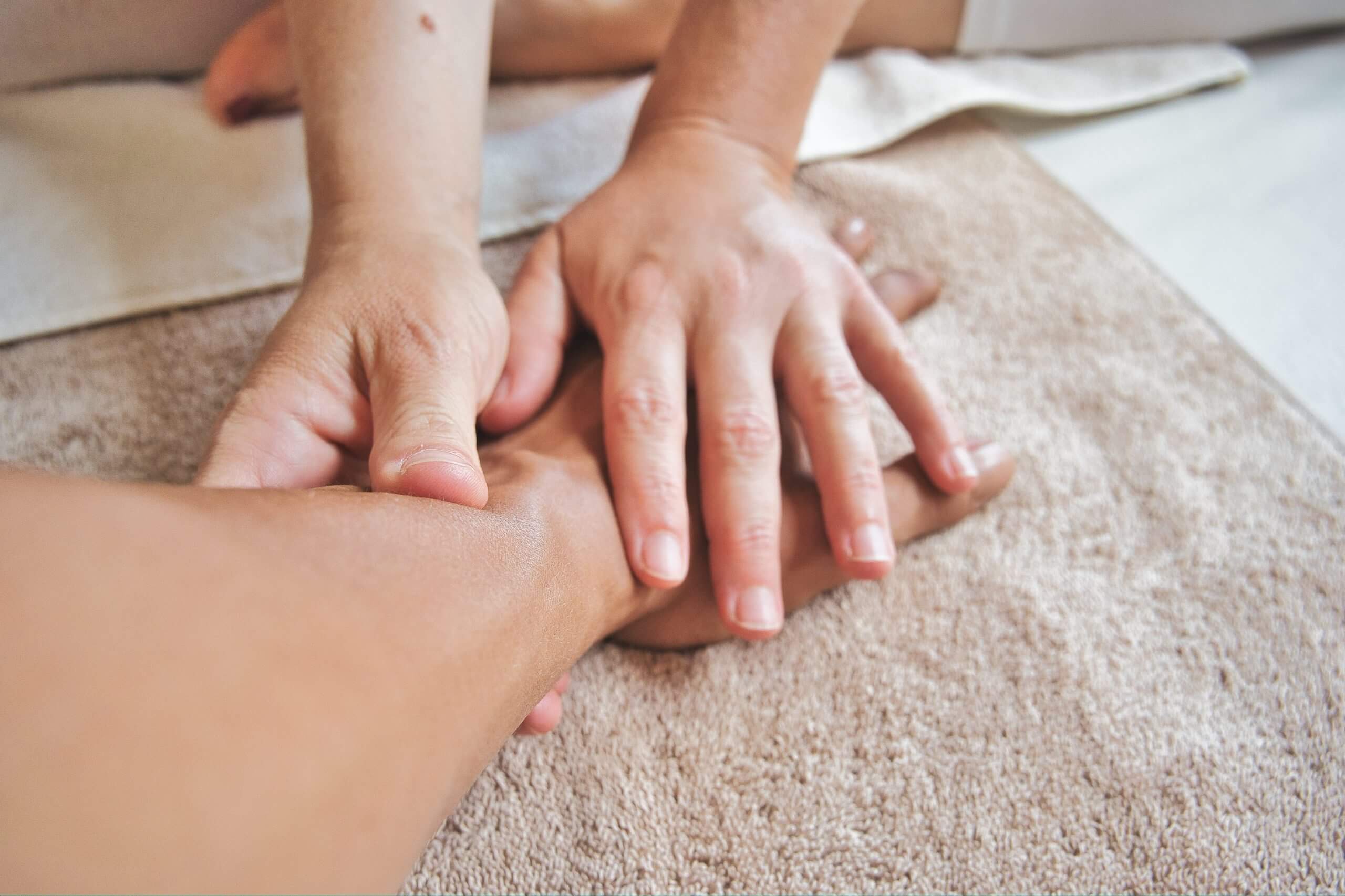 Ayurvedic Massage & beauty treatments (Extra cost)
The retreat will give you time to totally relax with an Ayurvedic Massage made by Connie. We will set up the massage appointment in advance with Connie. You can choose within:
"Abhyanga" Full massage: 50 EUR
"Champi" or Head massage: 30 EUR
Facial massage: 30 EUR
"Pada Abhyanga" or Feet massage: 30 EUR
We use ayurvedic organic oils and essential oils to give that extra benefit from aromatherapy. Also, for the facial massage we use organic "lepams" which are herbal pastes specific for sensitive skin.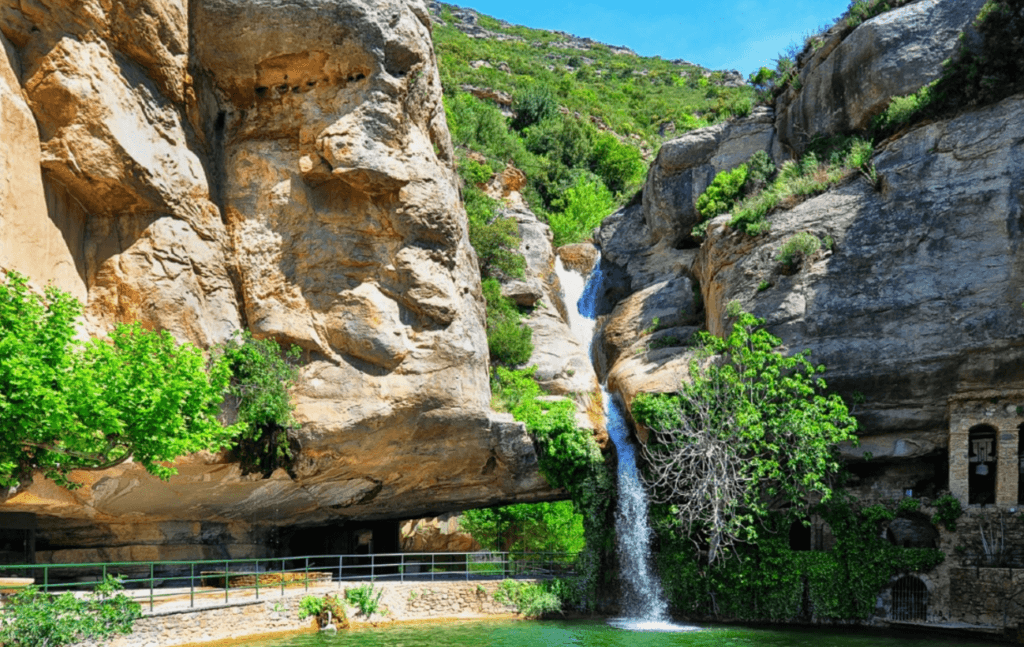 During free time, you will have the opportunity to explore the beautiful surrounding, use the pool, Jacuzzi, or attend a Yoga Asana Clinik with Lydie to go through specific poses working on alignments and energy.
You will also have the opportunity to experience an Ayurvedic massage or treatment, and let yourself go on a sensory journey. This activity is not included in the price and must be booked in advance.
Connie Marin
Connie has always been passionate about helping others through natural health. She has a B.S. in Pharmacy Degree and became a qualified Ayurveda Practitioner (Vaidya) in India (Pune, Dr. D. Y Patil Ayurveda college & Research Center). She believes that Ayurveda helps us thrive physically, emotionally and spiritually. Her scientific approach as a pharmacist and her experience as an Ayurveda practitioner offers you an enriching experience on your way towards your well-being.
Lydie Hubert
Lydie is a Swiss native and is certified in Ashtanga Yoga (200hrs), Tantra Yoga (200hrs) and Yin Yoga (30hrs). She graduated in Psychotherapeutic Yoga (200hrs) with The LISPY School. After years of teaching yoga, owning a Yoga Studio in the center of Barcelona and leading various workshops and classes, she realized that every student is different and many of them may have gone through different traumas and difficult times in their lives. She is now offering Psychotherapeutic Yoga classes to optimize mental health and well-being through online classes and program. She has developed a safe space for students to learn and create awareness in their bodies and mind. She is committed to take them on a journey of healing and a conscious lifestyle.
The main house is distributed over three floors.
Private double bedrooms or shared rooms are available
Parking is available. Car is necessary since it is an isolated location in a natural environment, the closest town, Sant Feliu de Codines, is only 2.5 km away.
Fully equipped kitchen
Living Room, Yoga Space, outdoor infinity pool & garden/Nature views
Wifi, Bed linen, towels & hair dryer available
Prices and conditions
Private Suites Room:
390 Euro
Shared Room:
350 Euro
*The retreat will start on Friday September 2nd at 18h (arrival between 15h30-17h30) until Sunday, September 4th, 14h check out.
Includes:
2 nights in a beautiful and luxuary Villa in the middle of nature, with all equipped rooms, bathroom, pool, and yoga deck (indoor and outdoor)
Daily yoga classes, morning and evening
Workshops on Ayurveda, food, tips and daily habits
Vegetarian and ayurvedic Breakfast, lunch and dinner, and morning teas
Does not include
Transportation from/to the location, however, we can help you get in touch with other Yogis who may come by private car so you can share travel and expenses.
Ayurvedic massages
Yoga Mat, please take yours with you or we can lend you a mat at your request.
A 50% deposit is required by bank transfer. The deposit is non-refundable.
The rest of the payment should be paid in cash at arrival.
You can cancel the retreat for medical reasons with a valid medical certificate.
Safety Protocols
We will take on the measures possible to align with the local government.
Activities take place outside when possible.
Hand sanitizer is available in key areas.
Masks will be available.
Don't miss this opportunity!
Don't hesitate to write us if you have any questions or need more information!