Yoga & Ayurveda Wellness All-inclusive Retreat 2023 - Barcelona
MORE INFORMATION TO COME FOR 2025
YOGA & AYURVEDA WELLNESS ALL-INCLUSIVE RETREAT 2023
Myoga Studio and Connie Marin invite you to find inner balance through yoga, Ayurveda workshops, and relaxation in a beautiful eco-oasis surrounded by vineyards! We will focus on slowing down, inner well-being and connection to ourselves.
 Join us in a beautiful Masia, 45 minutes away by car from Barcelona, from Friday, September 15th to Sunday, September 17th, 2023. 
Located just 40 minutes from Barcelona, Alaya Retreat Centre is an idyllic destination for those seeking nature, revitalization and wellness. You will escape the busy lifestyle of the city, to embrace inner calm and balance. Ayurveda is the sister science of yoga, a natural healing system that brings the perfect balance between your personality, body, mind, and spirit. 
Connie Marin is a certified Ayurveda therapist and will lead various sessions during this weekend to help you understand better the Ayurveda science, develop your knowledge of the 3 doshas and discover healthy habits and recipes to integrate easily into your day-to-day. She will give you solutions through Ayurveda for inner balance. By the end of summer, Pitta dosha (heat) may have accumulated in your body, causing impurities that could lead to imbalances during cooler months if they're not cleared out. We will prepare the body for this transitional period with gentle cleansing practices and recipes to nurture your body. 
Lydie is a certified Yoga Teacher that will guide you through relaxing and dynamic Yoga and breath work sessions to balance the energy in your body as well as removing physical and emotional tensions we may all have. The yoga part is suitable for all practitioners to increase, awareness, flexibility, and strength in the body and mind. We learn about meditation practices, Psychotherapeutic Yoga, Vinyasa, Tantra Yoga as well as adding some soothing sound baths working on emotional cleansing. We will develop consciousness and harmony in our entire being.
We will spend 3 days and 2 nights together sharing knowledge and connections with enthusiasm and laughter!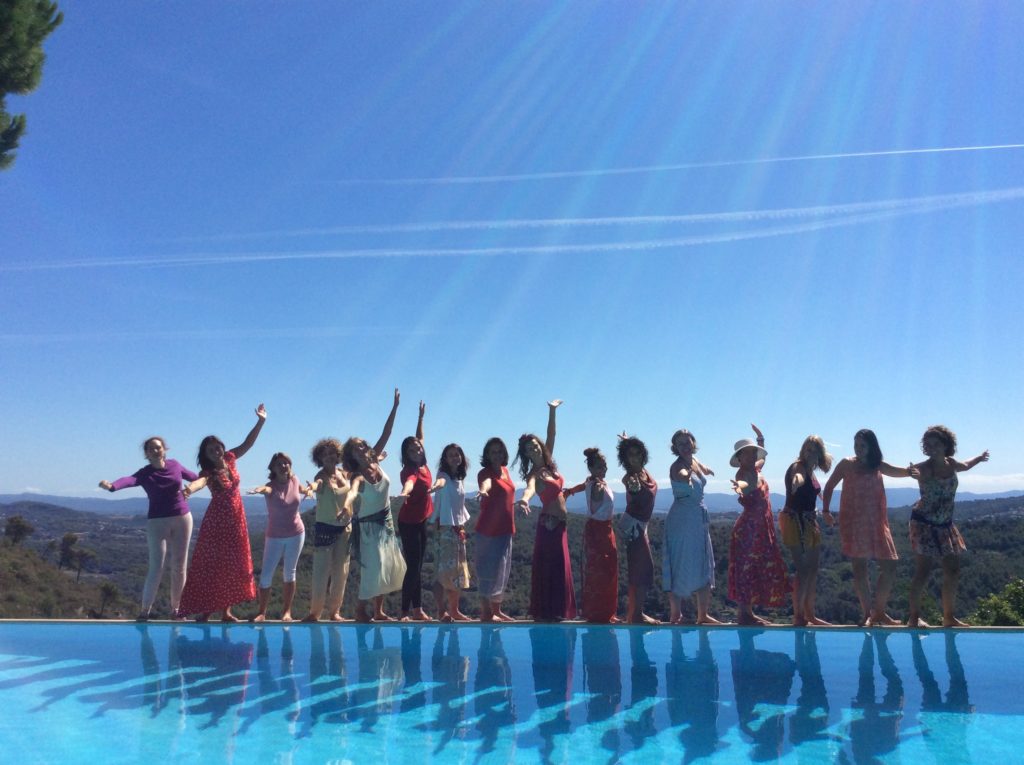 A Retreat To Balance Body-Mind Spirit!
WHERE: Alaya Retreat Center, 45 mns away by car from Barcelona
Located just 45 minutes from Barcelona, Alaya is a former wine farm that has been renovated to a modern masia with beautiful garden and houses, a large swimming pool, jacuzzi and sauna. It is the ideal place to recharge your energy with nature all around.
Yoga Daily And Schedule
The retreat will start on Friday, September 15th at 18h (arrival between 16h30 and 17h30)
until Sunday, September 17th, 15h check out.
Friday
16h30-17h30 – arrival, check-in
18h – Ayurveda and Yoga – Agni Otra and fire Ceremony, Medicinal music, shamanic drums
20h30 – Vegetarian Ayurvedic Dinner
Saturday
8h – Morning tea, pranayama and Psychotherapeutic Yoga
9h30 – Buffet Breakfast
11h – Ayurveda cooking workshop
14h – Ayurvedic Lunch
15h – Free time / Optional activities (massages, vision board …)
17h30 – Tantra Yoga and Sound bath
20h30 – Ayurvedic Dinner
Sunday
8h– Morning tea, pranayama and Psychotherapeutic Yoga
9h30 – Buffet Breakfast
10h – Walk to a Waterfall, blindfolded meditation, closing ceremony with dance
13h – Ayurvedic Lunch
~ 15h – Departure and Check out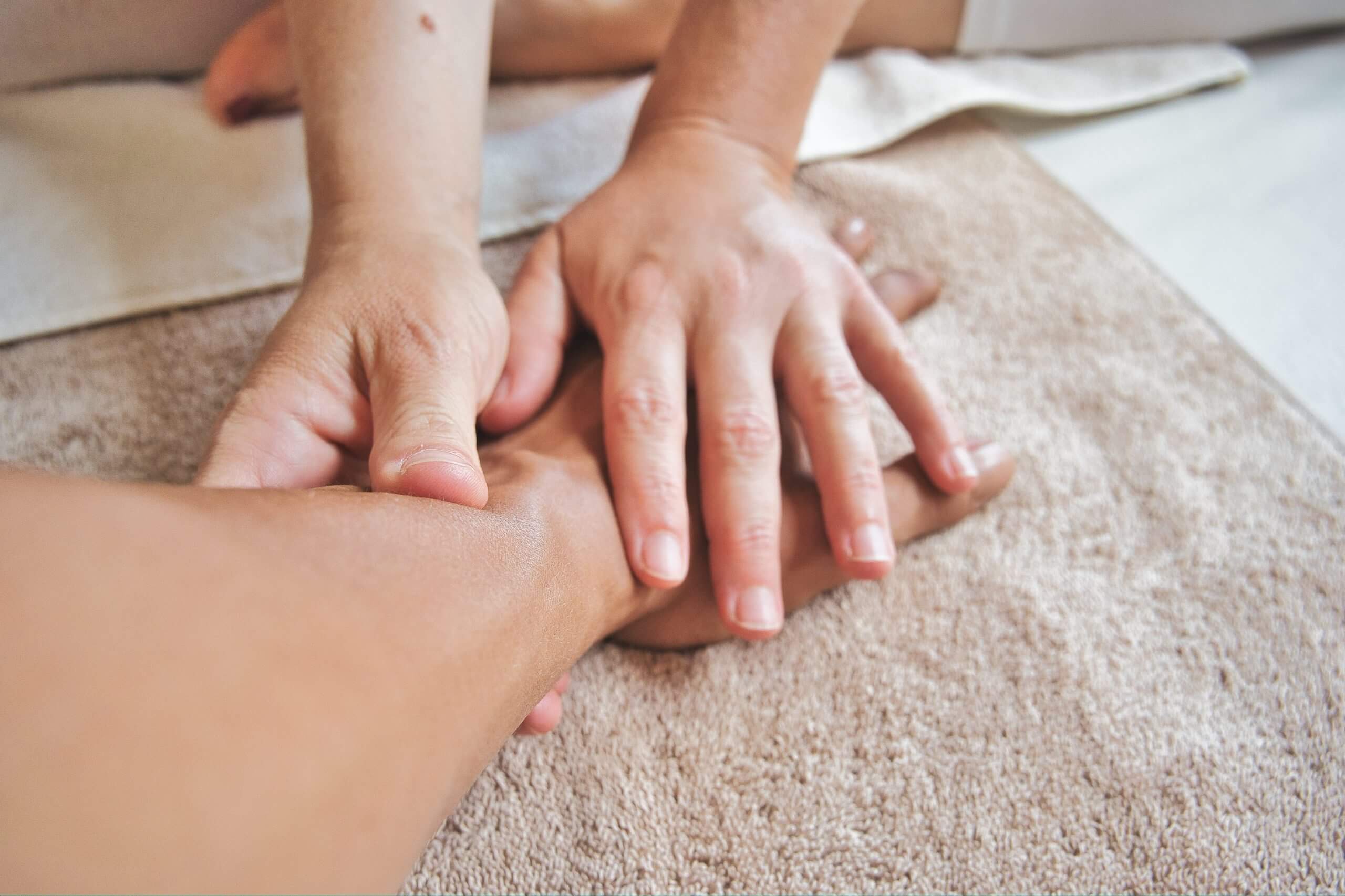 Ayurvedic Massage & beauty treatments (Extra cost)
The retreat will give you time to totally relax with an Ayurvedic Massage made by Connie. We will set up the massage appointment in advance with Connie. You can choose within:
"Abhyanga" Full massage: 50 EUR
"Champi" or Head massage: 30 EUR
Facial massage: 30 EUR
"Pada Abhyanga" or Feet massage: 30 EUR
We use ayurvedic organic oils and essential oils to give that extra benefit from aromatherapy. Also, for the facial massage we use organic "lepams" which are herbal pastes specific for sensitive skin.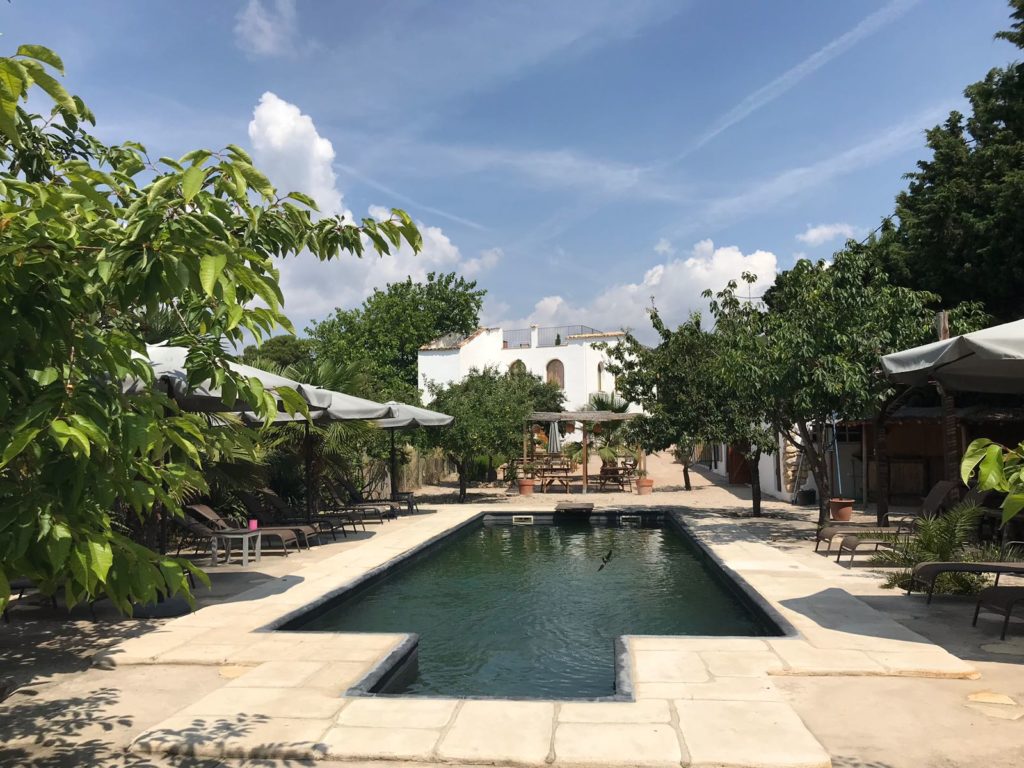 During free time, you will have the opportunity to explore the beautiful surrounding, use the pool, Jacuzzi, or attend a Vision board workshop with Lydie to put on paper your best life version, goals or simply enjoying the present moment by being creative and following your intuition.
You will also have the opportunity to experience an Ayurvedic massage or treatment, and let yourself go on a sensory journey. This activity is not included in the price and must be booked in advance.
Connie Marin
Connie has always been passionate about helping others through natural health. She has a B.S. in Pharmacy Degree and became a qualified Ayurveda Practitioner (Vaidya) in India (Pune, Dr. D. Y Patil Ayurveda college & Research Center). She believes that Ayurveda helps us thrive physically, emotionally and spiritually. Her scientific approach as a pharmacist and her experience as an Ayurveda practitioner offers you an enriching experience on your way towards your well-being.
Lydie Hubert
Lydie is a Swiss native and is certified in Ashtanga Yoga (200hrs), Tantra Yoga (200hrs) and Yin Yoga (30hrs). She graduated in Psychotherapeutic Yoga (200hrs) with The LISPY School. After years of teaching yoga, owning a Yoga Studio in the center of Barcelona and leading various workshops and classes, she realized that every student is different and many of them may have gone through different traumas and difficult times in their lives. She is now offering Psychotherapeutic Yoga classes to optimize mental health and well-being through online classes and program. She has developed a safe space for students to learn and create awareness in their bodies and mind. She is committed to take them on a journey of healing and a conscious lifestyle.
The Masia consists of 4 private houses and includes a 120m2 yoga shala.
Private double bedrooms or shared rooms are available.
The large swimming pool is located at the end of the garden between the fruit trees and palm trees. There is a jacuzzi and sauna near the pool as well. It is an inspiring and peaceful place where we can fully relax and unwind.
Parking is available. Car is necessary since it is an isolated location in a natural environment.
Fully equipped kitchen, Living Room, Yoga Space, outdoor pool & garden/Nature views
Wifi, Bed linen, towels & hair dryer available.
Prices and conditions
Shared Room
390 Euro
Private Room:
435 Euro
Private Suite Room with Jacuzzi
470 Euro
*The retreat will start on Friday September 15th at 18h (arrival between 16h30-17h30) until Sunday, September 17th, 15h check out.
Includes:
2 nights in a beautiful Masia in the middle of nature, with all equipped rooms, bathroom, pool, and yoga deck (indoor and outdoor)
Daily yoga classes, pranayama, meditation
Ayurveda women's health and cooking workshop
Vegetarian and ayurvedic Breakfast, lunch and dinner, and morning teas
Ayurvedic ceremony with medicinal music and mantra
A guided trip to a waterfall, closing ceremony in nature
Does not include
Transportation from/to the location, however, we can help you get in touch with other Yogis who may come by private car so you can share travel and expenses.
Ayurvedic massages
Yoga Mat, please take yours with you or we can lend you a mat at your request.
A 50% deposit is required by bank transfer. The deposit is non-refundable.
The rest of the payment should be paid in cash at arrival.
You can cancel the retreat for medical reasons with a valid medical certificate.
Safety Protocols
We will take on the measures possible to align with the local government.
Activities take place outside when possible.
Don't miss this opportunity!
Don't hesitate to write us if you have any questions or need more information!